BURAN GHATI

TREK
7 Days - 6 Night
15,500
INR
* GST @5% Extra
Buran Ghati Trek is for you if you want the best of all in one trek. The Buran Ghati trek begins in Janglik, about 150 kilometres from Shimla. The path winds through a thicket of Oak and Pine trees. Buran Ghati Trek also includes a visit to the holy Chandranahan Lake. For the most part of the year, the glacial lake is frozen. The trail is abundant with flowers and herbs. You will be awestruck by the wonder of several glistening streams of water. Near Barua village, there are a lot of fruit trees. Apples, pears, apricots, and peaches are among the fruits grown in this area. Buran Pass is situated at an elevation of 15059 feet. Buran Pass offers one of the best panoramic views available. Read More
15,500
INR
* GST @ 5% Extra
Day 1: 150 km drive from Shimla to Janglik (9,200 ft)
Assemble early in the morning (by 8 a.m.) in Shimla and board your vehicles for the drive to Janglik. We travel through the mixed forest along the Pabbar River. The sides of the road are lined with villages with beautiful Himachal homes and wheat step fields. The road is in poor condition from Chirgaon onwards. The road climbs to Janglik after crossing the Pabbar river at Tonglu. The journey takes about 8-9 hours.
Day 2: Janglikh to Dayara Thach (11,000 ft)
We pass through the homes of the villagers. We travel through the village in less than half an hour. The trail starts with a steep incline. Stop after you've climbed a long way to get a clear view of the valley. From here, you can see Janglik, Tonglu, and other nearby villages. The trail reaches the woods and gradually ascends. After a long climb, walking under the shade of trees is a welcome change. The scenery along the trail is breathtaking. The path goes into and out of the forest a few times before arriving at our destination for the day. Camping for the night.
Day 3: Dayara Thanch to Litham Thanch (11,800 Feet). 3 Hours approx.
Get up early in the morning to catch a glimpse of the sun's golden rays dropping on the grass in the meadow. With a hot cup of tea, take in the scenery. Forests, meadows, and gushing streams of water make up the majority of today's trail. We take a stroll through the meadows on our way to the Gunas Pass. The view of the Dhauladhar range after crossing a stream is breathtaking. We reach the forest of Bhoj trees a few minutes later (Silver Birch). We eventually come across another stream. Cross it and you'll get your first sight of Litham. We'd go for a stroll in a lovely meadow once more. We cross the Chandranahan Stream and arrive at our day's campsite across the meadow. Litham is a lovely camping spot.
Day 4:  Chandranahan Lake Excursion
Chandranahan Lake is made up of glacier tarns and perennial snow flanks from the mountains surrounding it. To get to the top of the waterfall, take the shepherds trail. From the waterfalls, it takes another 1 hour to get to Chandranahan Lake. This lake offers a view of a glacial amphitheatre nestled in a bowl. Before descending to Litham, take in the snow and stunning stone cairns.
Day 5: Litham to Nalabansh
At 13,000 feet, the trek from Litham Thach to Nalabansh takes 4 hours. On the right, pass through the cliffs of the Rupin Valley. The first view of Buran Ghati and Gunas waterfall comes as you descend the valley. Nalabansh is reached after a little more than an hour of climbing. Relax at the campsite, then stay for dinner and the night.
Day 6: Nalabansh to Munirang
It will be the most adventurous thing you have ever done, with a thrilling climb mainly on snow at 15,000 feet. In the snowline, it takes two hours to descend. The road to your overnight campsite is on the other side of the flowing water. Munirang is a lovely place to stay for dinner and the night.
Day 7: Munirang to Brua Village.
It will be the most adventurous thing you have ever done, with a thrilling climb mainly on snow at 15,000 feet. In the snowline, it takes two hours to descend. On the other side, through the rushing stream The trek is the most diverse one can see, particularly on the way down. More descent leads to gushing streams and apple orchids, adding to the allure of your journey to Bruua Khud. Spend time with ecstatic villagers who are happy to hear your tales. Take a car or follow the path to Karcham. The way to your campsite for an overnight stay is to drive to Sangla or Reckong Peo for a better road link to Shimla. Munirang is a lovely place to stay for dinner and the night.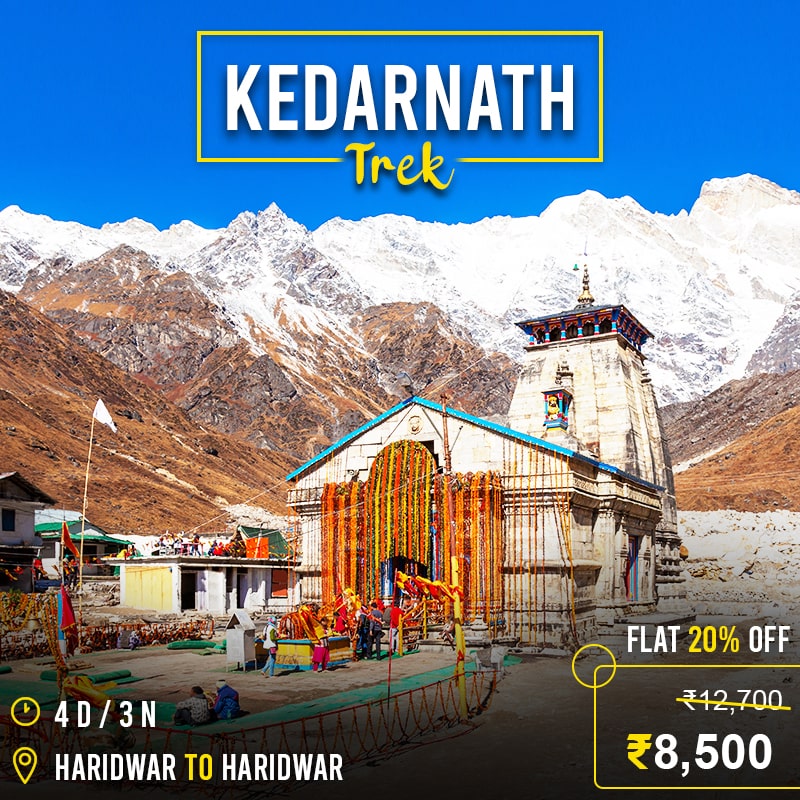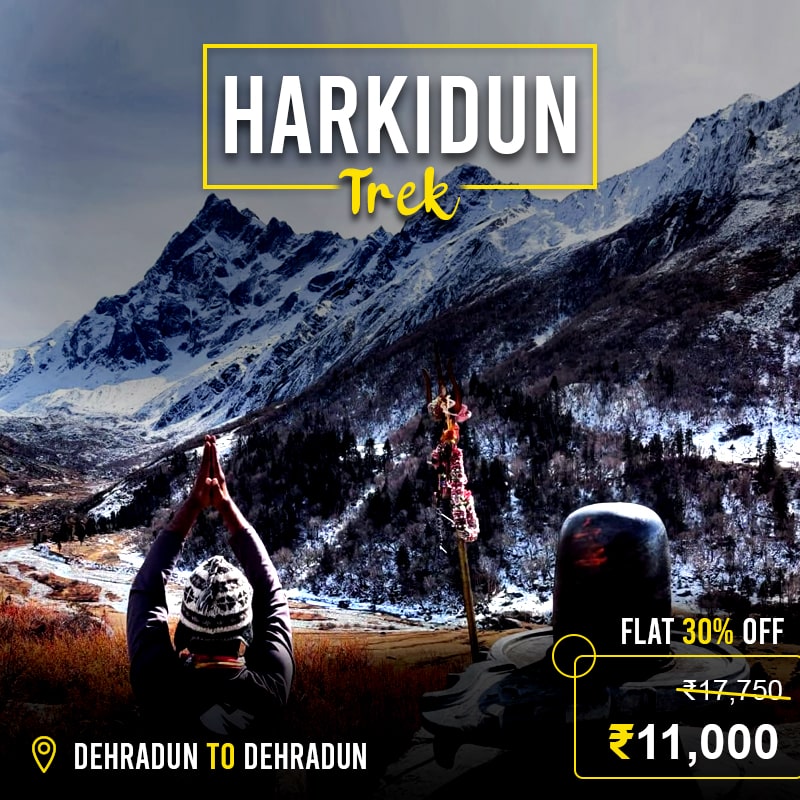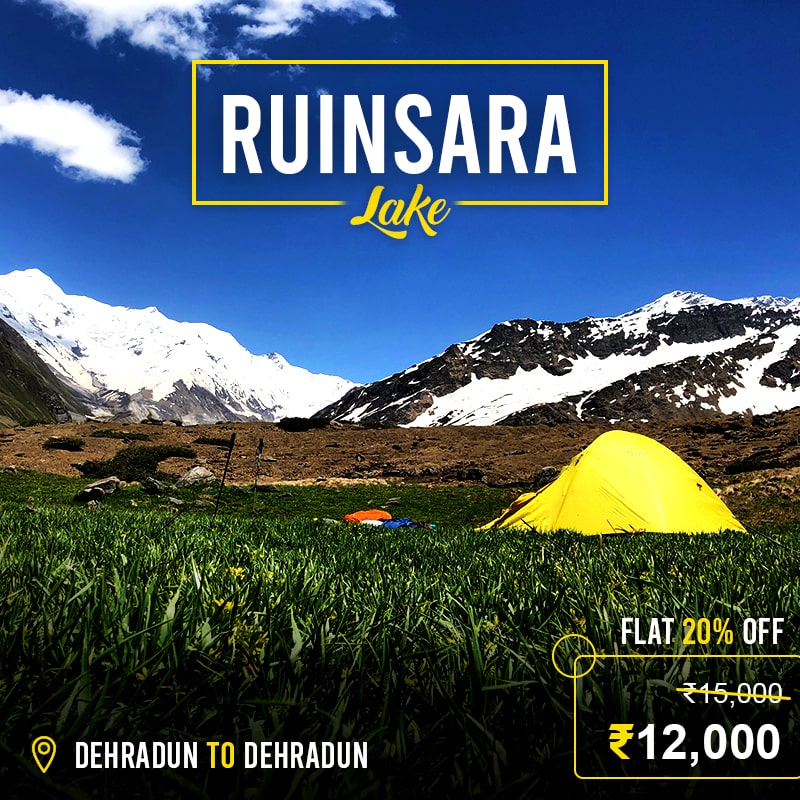 Frequently
asked

question
Footwear: The trekking boots which must be waterproof and snow proof, normal boots, floaters, and woolen socks.
Backpack: (50 ltr), Daypack (20-30 ltr), Duffel bag.
Clothes: Jacket and trousers that are both waterproof and breathable. Jacket (synthetic or down feather fleece), synthetic insulated trousers, poncho, sweatshirt, inner thermal (upper & lower), fleece, t-shirts, cotton trekking pants, shorts
Season wise Clothes:
Hand and head protection includes liner gloves, bandannas, sun hats, woollen caps, and face masks, among other things.
Accessories: Sunglasses/goggles, anti-glare lenses, water bottle, hydra bag, and headlamp with spare bulb and extra batteries are all recommended.
Trekking Gears: Toolkit for an emergency. Sunscreen, a toiletry pack, water purification pills, Ziploc packs, ear plugs, first-aid kit, and the necessary medications are all recommended.
 Camping Equipment: Sleeping bags of lining (extreme -5 to +5 Celsius if you have one), trekking sticks, and so on.      
Warm top/light micro fleece pullover/full sleeve T shirt – 2/3
 Water resistant/repellent trekking pants with an inner lining for added warmth- 2 High-quality windproof/water-resistant outer shell (jacket) with a proper hood
 Thick Fleece / Full-sleeve Woollen Jumper, Down Jacket with at least 600 fill capacity Innerwear with a thermal component (upper and lower)
 Woolen hat, inner fleece gloves, and outer water-resistant gloves
 4–5 pairs of thick woollen socks and standard socks, scarf/muffler (optional)
 Waterproof Trekking/Hiking shoes with a thick heel and high ankles that are comfortable to wear. Sneakers/sport shoes are ideal for camp.
Poncho or raincoat.  A small, light-weight towel
A hydration pack and an insulated water bottle (optional)
Sunglasses with UV cover and the potential to cut light, as well as a cap or floppy hat to shield the strong sun off your skin (important when traversing through snow)
Trekking pole or sturdy walking stick Lip Balm, Sunscreen Lotion
Flashlight / torch (with extra batteries) Medications, if any special prescription is needed Toiletries for personal use
Carry a rain cover over your luggage • Day pack/small bag that you can carry on your back all day to keep your essentials in
Keep a few poly bags or plastic containers in your bag to place your things in if you need to in case of heavy weather.
Personal Medical Kit (MANDATORY FOR ALL)
10 Diamox tablets (to prevent AMS)
Nifedipine – 5 pills Dexamethasone – one strip
6 tablets of Crocin (fever)
4 tablets of avomine (motion sickness) 4 capsules of Avil 25mg (allergies)
4 tablets of Combiflam (Pain killer)
6 tablets each of Norflox TZ and Lomofen (diarrhea) 10 tablets of Digene (acidity)
10 Omez/Rantadine capsules (antacids) 3 to 5 metres of crepe bandage
1 tiny roll of gauze 10 strips of bandage 1 small roll of cotton 10 packets of ORS
Moov spray Betadine or other antiseptic cream (aches, & sprains)
If you're vulnerable to knee injuries, you should wear a knee cap. Powder with antifungal properties
Cancellation: If a trek is cancelled at the last minute due to a natural disaster or unforeseeable circumstances (such as floods, earthquakes, landslides, attack, or bandh), Discoveryhike will have a trek voucher for the full number. The voucher can be used for the same or a different trek over the next year.
In case you wish to cancel the trek, then please be aware of these things:
Cancellations made within 30 days of the trek's launch date will include a complete refund.
If you cancel within 30 and 20 days before the hike, you will get a 50% refund.
There will be no refund if you cancel less than 20 days before the trek begins.
Please keep in mind that if you get a refund, there will be a reduction of 4% (Cancellation charges) from the overall amount you pay. In addition, if you purchased trek insurance, you would not get a refund.
Discoveryhike assumes no responsibility for any malfunction or injury to your clothes, supplies, or other belongings while on the trek. The trek fee covers all expenses associated with the trek from start to finish.