Taking the Char Dham Yatra in Uttarakhand is akin to going on a spiritual journey. The four Hindu holy sites in Uttarakhand's Garhwal Himalayan ranges attract devotees from India and around the world, all seeking redemption, or moksha, Hinduism's ultimate state of liberation.
Visiting the 4 Dham Temples in Uttarakhand is a once-in-a-lifetime experience, as each of the dhams on this Hindu pilgrimage circuit is dedicated to a different deity and has its own significant significance.
The Char Dham Darshan Tour starts in Yamunotri, which is dedicated to Goddess Yamuna, while Gangotri is dedicated to Goddess Ganga. Lord Shiva is worshipped at Kedarnath, which is one of the 12 jyotirlingas, and Lord Badri, or Vishnu, is worshipped at Badrinath, which is also part of Adi Shankaracharya's Char Dham.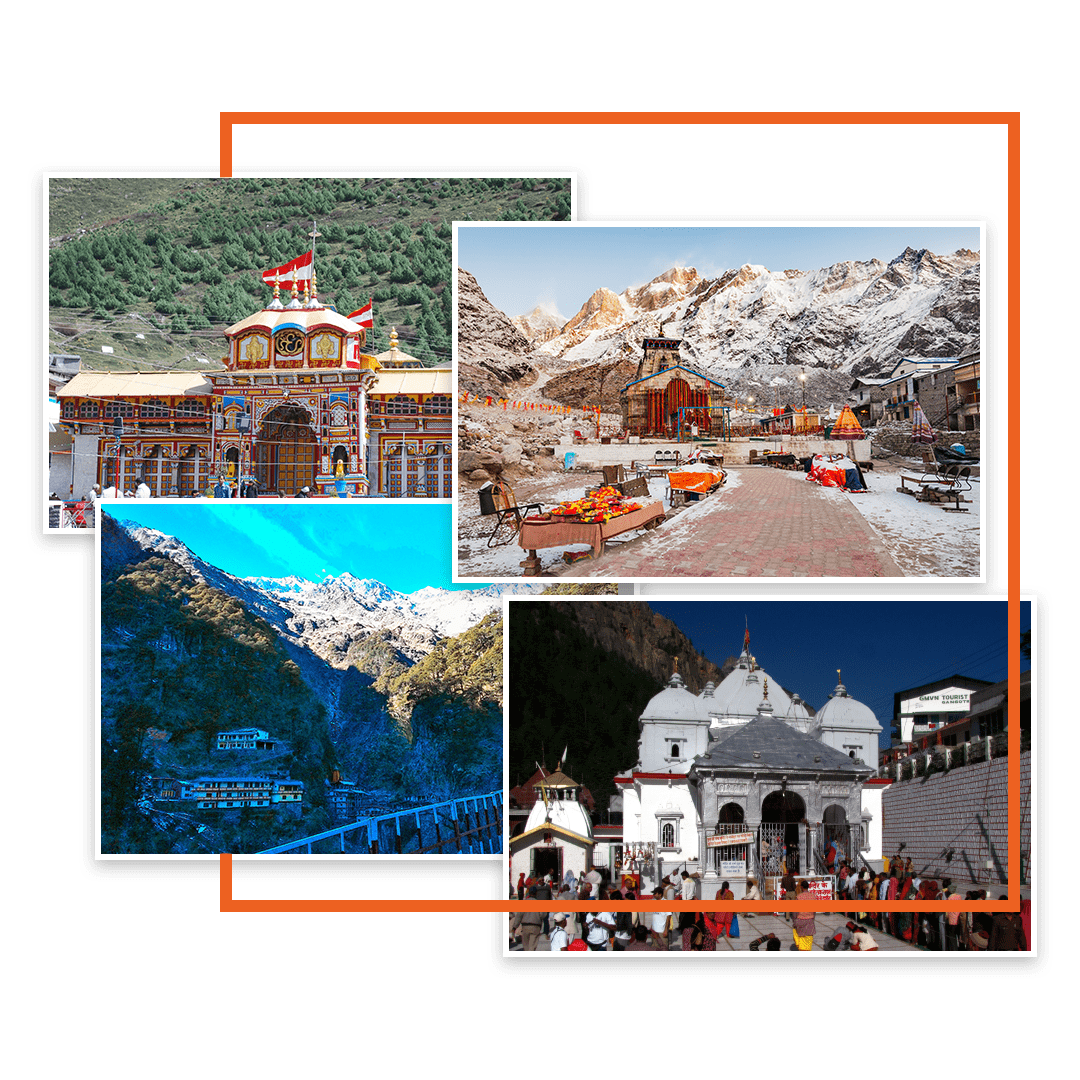 Go & Discover The World
When you go on a trek with Discovery Hike, you'll find that you're
experiencing the real beauty of the Himalayas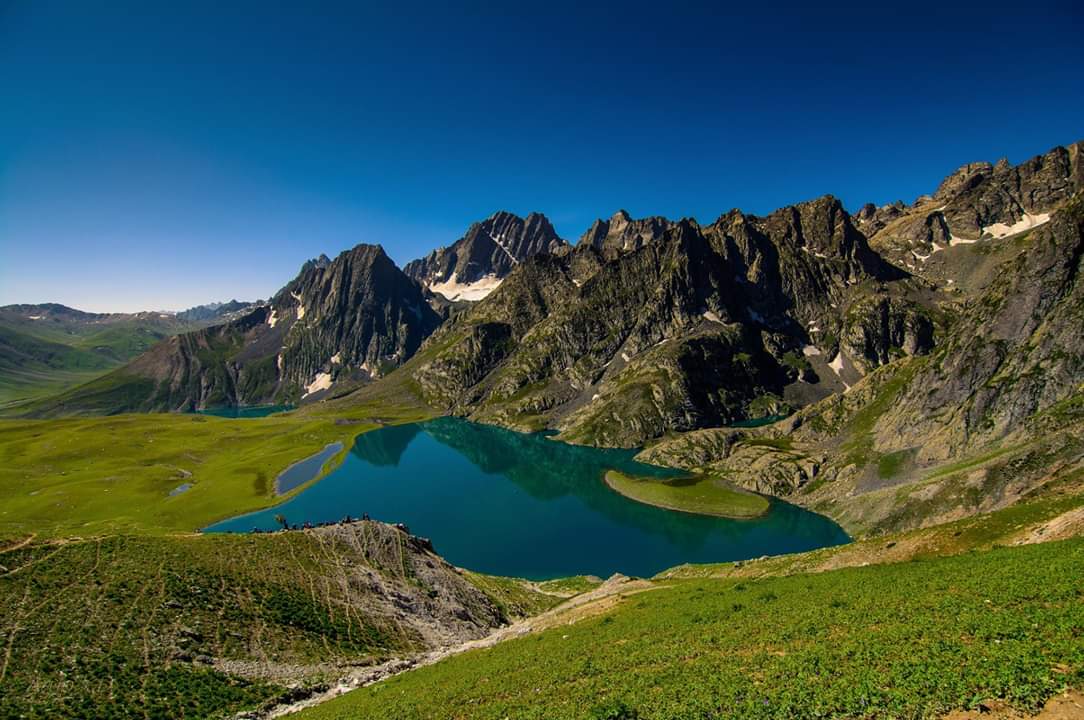 Know about Kashmir: Kashmir is a name that evokes sentiments...
Read More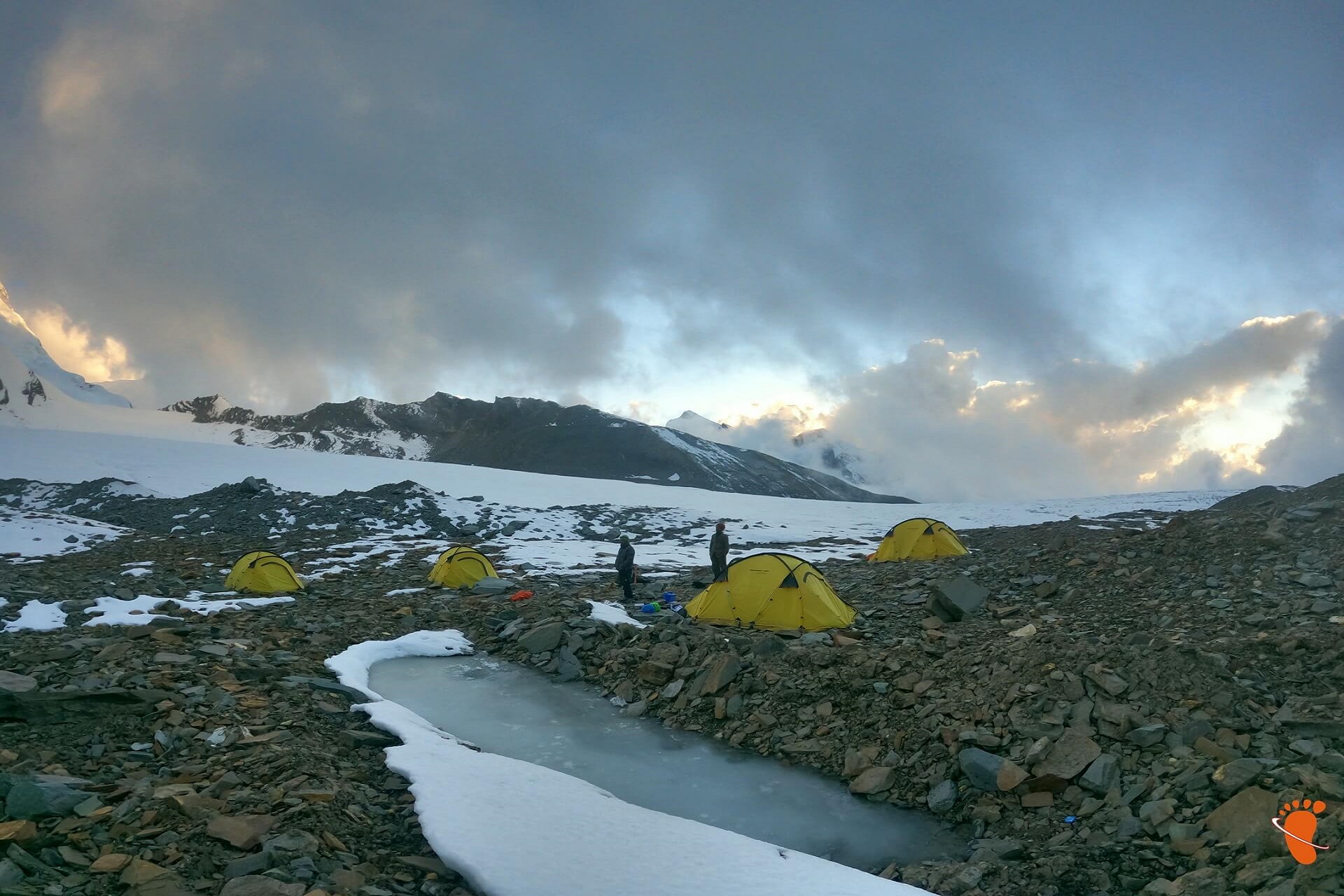 My Journey Towards The Mighty Black Peak Expedition Where are...
Read More
Phullera Ridge Trek. It was a great experience to trek over phullera ridge with discovery hike. The ridge trek was very very challenging as well as full of excitement. Enjoy those days with nice guide, foods and other facilities that provided by the discovery hike.

Outstanding Behaviour of Ganga, Prakash & the team were very heart warming.. They provide us outstanding foods and accommodation.

Bali Pass ( Discovery Hikes ) If you like to get drenched in nature then this is it ! Bali Pass is full of unexplored jungles, flower valleys, waterfalls, glaciers and wild berries to eat 🤤 All this experience gets even more amazing when you have an experienced crew by your side ! Discovery hikes provide you with an unforgettable experience coz they provide you with great food (tasty) & sweet dish at an altitude you cant expect. Moreover, the survival tips and they take care of your tantrums like a mother 😅 Ganga Rana, Mayank bhaiji & team made our experience more comfortable and we did the summit with moderate ease. Safety wise, it's a heads up with this team.P.S. - If you that guy who lags behind everytime and gets exhausted very easily 😂, Don't worry ! Discovery hikes won't leave you alone ! There is a guide each in the front, middle & back of the group.

Super duper adventurous trip ever Myself Kirti from Delhi...this is my 2nd trek with discovery hike team..Bali pass is a high altitude and long trek which needs everything like medication food shelter washrooms and mental support and motivation....and I must tell Ganga & Govind Rana team provides us everything whatever say variety of food like jalebi, gulab jamun, shahi toast, soup, noodles, pakoda, rajma rice,,there is no ending of food varieties for all days which we never expect from anyone in 16200ft,,,both guys and his team like porters all are very very supportive in all stages,,always they ready to giving his hands to someone's hands for support (jinka ❤️ sensitive h like me),,,,, they never say NO,,,,, I was in need of extra support for trekking and these guys gave me full support from starting to end.....in every step I scared from walking but Govind & Ganga were saying to me "DARNA NAHi JAb MEI HU...kahe darna..mei kheti ok sir😝😝😝....their tents/sleeping bags was good....there was lots of activities between the way like rappling, river crossing,, hiking,, ect....if u like adventure then u should go with this team.... discovery hike team is very hardworking by nature....thankss to alllll Ganga & Govind discovery hike team for Marvelous Adventure I had ever in my life.............we will come back again......seeeuuuuuSooonnn.....

Best treking company in Himalayas One of the finest treking company in Himalayas of India. They serve you the best food more the 4 times a days. Sweets in dinner and very friendly people always ready to solve the problem we face on the trek. Very humble and professional people. Love to trek with ganga and his team. Thank you for the wonderful 👏 experience.

Discovery hike Amazing experience with discovery hike spacial thanks to mr. Ganga rana for providing such a great service with exoerienced guide....i did 3 treks with the company.. Harkidun kedarkantha and balipass... I had a good time on the trail... Five star.. 🖤

Bali pass trek I trek with Discovery Hike on Bali Pass from 3-11 September 2021. I had experienced many treks with different adventure companies but Ganga bhaiya and his team is one of the best in all fronts, he and his very best team take care of us. One of the things that needs to complete a difficult trek is food they provide you excellent food, at such a high altitude their food quality doesn't depreciate. Thanks to Ganga bhaiya, Mayank bhaiya and Govind bhaiya and all the staff of Discovery Hike we made it till end. The very last day is like leaving a family. All the best for future expeditions.

Rahul Kundra, hakuna matata
2021-09-13
Most recommendable Team....worth time and Money This was the best trip we ever had... although with Ganga as guide trip becomes more and more interesting every time , his motivational and thrilling Stories keep us goin on and on plus food is sth beyond compare as it is very difficult to have good food on very high altitude but they made it..his team is the best, very supportive and friendly. They helped us every time we were exhausted and kept us safe till the last destination which was recommendable job. Looking forward to next trip 🤟🏻🥳
Trek with Discovery Hike is like full paisa vasool. This is my 3rd trek with discovery Hike. Trek with discovery Hike is awesome and memorable. I started my trekking journey from Delhi with my friends and they pick us from Dehradun to Sankri Village by comfortable taxi and provide us very delicious and tasty food. Provide A very helpful, experienced guide. At the high altitude, they provide us very warm nd hygiene tents and sleeping bags. and no one can match their taste in food. Thank uh so much Ganga Rana, Govind bro and all team of Discovery hike for providing us all facilities, delicious food, good memories and lot of fine experience. I'll do more treks with ur team.

Best winter trek with the best people Had an amazing experience with Discovery Hikes. Thanks to Randev Ji Urf Hodda Ji for being an amazing trek guide. 😊