MOUNT SATOPANTH

EXPEDITION
20 Days - 19 Night
ON
REQUEST
* GST @ 5% Extra
ABOUT
MOUNT SATOPANTH
EXPEDITION
Mt. Satopanth is the second highest peak in Uttarakhand's Gangotri mountain range. At 7075 metres, this peak, which means "True Route" in local dialect, is quite a challenge. Before reaching the summit, the path involves a difficult glacier approach, high angled snow slopes, and a technical knife-edge ridge. Only aspiring mountaineers with previous experience using ice axes, crampons, roping up procedures, and jumar climbing can participate in this expedition. Because of the erratic weather and difficult terrain experienced during this expedition, the aspirant must be highly physically fit and have a high degree of mental endurance. Read More
ON
REQUEST
* GST @ 5% Extra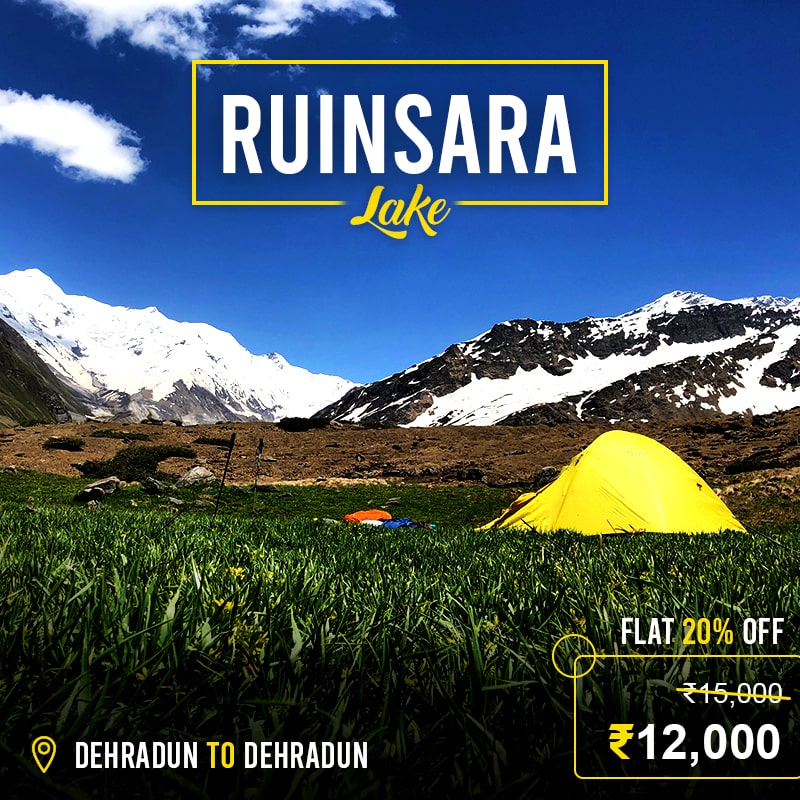 Day 1: Uttarkashi to Gangotri (10200 ft) – 100 km Drive
We will pick you up from Dehradun City and take you to Gangotri today. Spend the night in Gangotri.
Day 2: Acclimatisation in Gangotri
At Gangotri, you can relax and acclimate.
Day 3: Gangotri to Bhojwasa (12500 ft) – 14 km Trek
We begin our trek towards Chirbasa after breakfast in the morning (3600 m). From Gangotri, take the beaten path to Chirbasa, which is above the tree line. The Bhagirathi River runs through the entire trek until Chirbasa. In Chirbasa, we will eat our packed lunch. Today we continue our trek from Chirbasa to Bhojwasa. For the rest of the day, the hike will be mild. After Chirbasa, the landscape becomes bleak and barren. Many hikers have referred to it as Arctic Tundra. Until Bhojwasa, the entire path passes through a thick forest. Near the river, there is a small temple and a possible campsite. It's a nice spot to set up camp for the day.
Day 4: Bhojwasa to Tapovan (14600 ft) – 13 km Trek
Enjoy the panoramic view of the Bhagirathi group of peaks first thing in the morning. Trek to Gomukh (3890mt), the Ganges' source, after breakfast. The Ganga's water trickles down from the glaciers at Gomukh. It was given the name 'Gomukh' by the sages because it resembled a cow's mouth in the distant past. Explore the area and hike to Tapovan, one of the area's most beautiful high-altitude alpine meadows. The climb from Gomukh to Tapovan is steep, and the view of the surrounding peaks improves as we ascend. Tapovan is a nice surprise spot with a wide meadow, known for its spectacular meadows that encircle the base camp of the Shivling mountain.
On mountain ridges, herds of Bharal (blue mountain goats) are a popular sight. The Bhagirathi I, II, and III (6454mt) on the other side of the glacier provide an equally impressive backdrop. It's no surprise that Sadhus and saints flock to this location for extended meditation during the long summer months. Arrive in Tapovan and pitch your tent. Staying in camp for dinner and the night.
Day 5: Tapovan to Nandanvan (14300 ft) – 8 km Trek
On this day, we get up early and travel to the magnificent Meru Glacier. We return to Nandanvan via Gomukh glacier after a brief stop to explore Meru Glacier. The path from Tapovan leads down and onto the glacier, passing through the upper part of the meadow. Turn right from Gomukh towards Nandanvan (4340m) and you'll be on top of the Gangotri glacier. The glacier is sandwiched between two mountain ranges, and landslides have created a layer of rocky moraine on the ice that makes walking easier. The glacier walk is extremely slick, and even a minor lapse of focus may be fatal. Huge chasms could be seen here and there. There is a vertical ascent after about a kilometer of walking.
Day 6: Nandanvan to Vasuki Tal [Base Camp] (16000 ft) – 6 km Trek
Vasuki Tal, a beautiful base for Mt Satopanth and Mt Vasuki Parbat with a small lake, is reached through a morning trek along the Chaturangi Glacier. The ascent is gradual but steady.
Day 7: Acclimatisation at Base Camp
At Vasuki Tal, you can relax and acclimate.
Day 8: Vasuki Tal to Camp 1 (16830 ft)
We walk along a narrow ridge with the Chaturangi glacier to our left and Vasuki Parbat to our right. We catch a glimpse of the magnificent Satopanth just at the ridge's edge. From here, we descend to the Sundar glacier, where we arrive at Camp 1 after a long moraine walk.
Day 9: Acclimatisation at Camp 1
Acclimatization and rest at Camp 1
Day 10: Camp 1 to Camp 2 (19000 ft)
Today is the start of the technical climb. We negotiate a rock band and then an ice gully after a short walk on the glacier for about an hour and a half. To get to camp 1, we have to go over a couple of gentle humps. This section would need ropes as well as ascenders.
Day 11: Acclimatisation at Camp 2
At Camp 2, you can relax and acclimate.
Day 12: Camp 2 to Summit Camp (20340 ft)
We arrive at the famed "knife ridge" after a short steep hike. Ropes will be attached to this section as well. This section will take a long time to complete, so focus on your calves while you can. We'll be on the steep frozen face of the mountain once we've completed the ridge. We pitched our tents over a dangling glacier.
Day 13: Acclimatisation at Summit Camp
Summit Camp acclimatization and rest
Day 14: Summit Push (23200 ft)
We usually begin our summit attempt around midnight to ensure that we arrive at the summit on time. It is highly dependent on the weather conditions on that particular day. For the cold temperatures on the summit night, all climbers will need to be well protected. Since the gradient on the south face leading to the summit is not very steep, we usually only use fixed ropes on some parts on summit day. From the summit, you can see the Garhwal Himalaya to the south and the Tibetan plateau to the north. The summit attempt is sometimes made from C2.
Day 15: Summit Camp to Camp 1
Return to Camp 1 by retracing your steps.
Day 16: Camp 1 to Vasuki Tal
Back to Base Camp
Day 17: Vasuki Tal to Nandanvan – 6 km Trek
Go back to Nandanvan.
Day 18: Nandanvan to Chirwasa – 26 km Trek
Go back to Chirwasa.
Day 19: Chirwasa to Uttarkashi – 8 km Trek, 100 km Drive
Return to Gangotri & drive back to Uttarkashi. Stay overnight in a hotel.
Day 20: Depart from Uttarkashi
Say goodbye to your friends & head back to Dehradun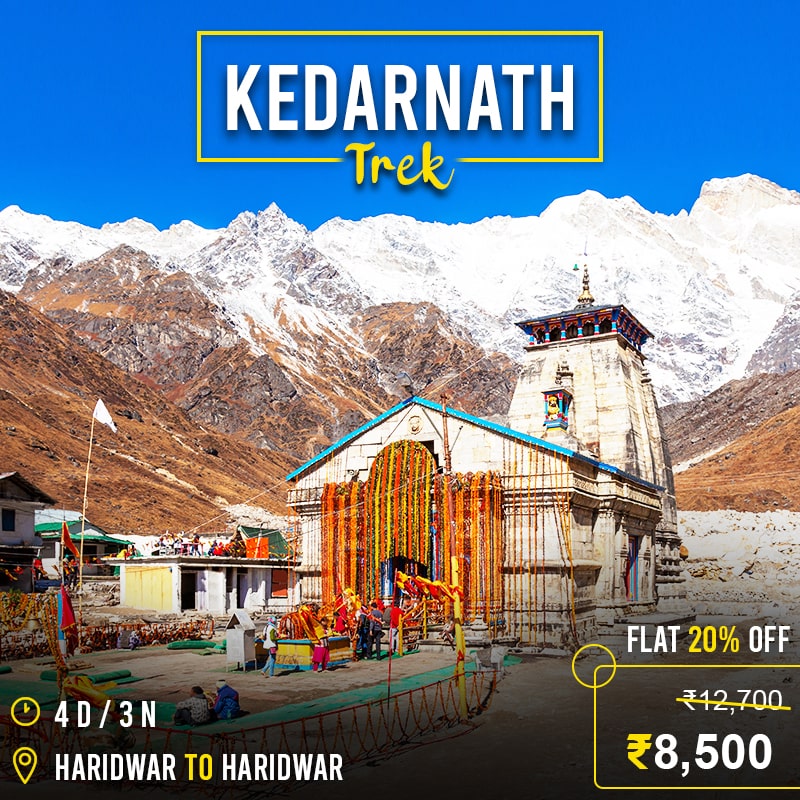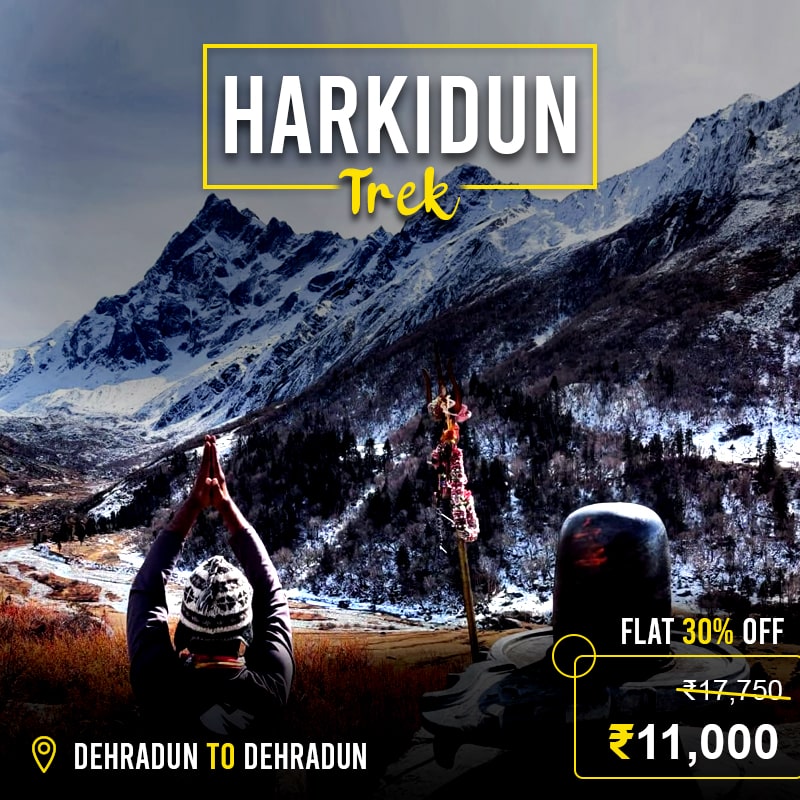 Frequently
asked

question
Footwear: The trekking boots which must be waterproof and snow proof, normal boots, floaters, and woolen socks.
Backpack: (50 ltr), Daypack (20-30 ltr), Duffel bag.
Clothes: Jacket and trousers that are both waterproof and breathable. Jacket (synthetic or down feather fleece), synthetic insulated trousers, poncho, sweatshirt, inner thermal (upper & lower), fleece, t-shirts, cotton trekking pants, shorts
Season wise Clothes:
Hand and head protection includes liner gloves, bandannas, sun hats, woollen caps, and face masks, among other things.
Accessories: Sunglasses/goggles, anti-glare lenses, water bottle, hydra bag, and headlamp with spare bulb and extra batteries are all recommended.
Trekking Gears: Toolkit for an emergency. Sunscreen, a toiletry pack, water purification pills, Ziploc packs, ear plugs, first-aid kit, and the necessary medications are all recommended.
 Camping Equipment: Sleeping bags of lining (extreme -5 to +5 Celsius if you have one), trekking sticks, and so on.      
Warm top/light micro fleece pullover/full sleeve T shirt – 2/3
 Water resistant/repellent trekking pants with an inner lining for added warmth- 2 High-quality windproof/water-resistant outer shell (jacket) with a proper hood
 Thick Fleece / Full-sleeve Woollen Jumper, Down Jacket with at least 600 fill capacity Innerwear with a thermal component (upper and lower)
 Woolen hat, inner fleece gloves, and outer water-resistant gloves
 4–5 pairs of thick woollen socks and standard socks, scarf/muffler (optional)
 Waterproof Trekking/Hiking shoes with a thick heel and high ankles that are comfortable to wear. Sneakers/sport shoes are ideal for camp.
Poncho or raincoat.  A small, light-weight towel
A hydration pack and an insulated water bottle (optional)
Sunglasses with UV cover and the potential to cut light, as well as a cap or floppy hat to shield the strong sun off your skin (important when traversing through snow)
Trekking pole or sturdy walking stick Lip Balm, Sunscreen Lotion
Flashlight / torch (with extra batteries) Medications, if any special prescription is needed Toiletries for personal use
Carry a rain cover over your luggage • Day pack/small bag that you can carry on your back all day to keep your essentials in
Keep a few poly bags or plastic containers in your bag to place your things in if you need to in case of heavy weather.
Personal Medical Kit (MANDATORY FOR ALL)
10 Diamox tablets (to prevent AMS)
Nifedipine – 5 pills Dexamethasone – one strip
6 tablets of Crocin (fever)
4 tablets of avomine (motion sickness) 4 capsules of Avil 25mg (allergies)
4 tablets of Combiflam (Pain killer)
6 tablets each of Norflox TZ and Lomofen (diarrhea) 10 tablets of Digene (acidity)
10 Omez/Rantadine capsules (antacids) 3 to 5 metres of crepe bandage
1 tiny roll of gauze 10 strips of bandage 1 small roll of cotton 10 packets of ORS
Moov spray Betadine or other antiseptic cream (aches, & sprains)
If you're vulnerable to knee injuries, you should wear a knee cap. Powder with antifungal properties
Cancellation: If a trek is cancelled at the last minute due to a natural disaster or unforeseeable circumstances (such as floods, earthquakes, landslides, attack, or bandh), Discoveryhike will have a trek voucher for the full number. The voucher can be used for the same or a different trek over the next year.
In case you wish to cancel the trek, then please be aware of these things:
Cancellations made within 30 days of the trek's launch date will include a complete refund.
If you cancel within 30 and 20 days before the hike, you will get a 50% refund.
There will be no refund if you cancel less than 20 days before the trek begins.
Please keep in mind that if you get a refund, there will be a reduction of 4% (Cancellation charges) from the overall amount you pay. In addition, if you purchased trek insurance, you would not get a refund.
Discoveryhike assumes no responsibility for any malfunction or injury to your clothes, supplies, or other belongings while on the trek. The trek fee covers all expenses associated with the trek from start to finish.