Kang Yatse II Peak

EXPEDITION
11 Days - 10 Nights
ON
REQUEST
* GST @ 5% Extra
ABOUT
Kang Yatse II Peak

EXPEDITION
Kang Yatse 2 is one of the highest trekkable mountains in India's Ladakh area, with a height of 6250 metres (20,600 feet). The Kang Yatse 2 mountain is located in Hemis National Park, near Stok town, some 15 kilometres southwest of Leh, Ladakh's capital. Kang Yatse stands out from the rest of the Markha Valley's peaks. Even the fittest and most experienced hikers will find the height, terrain, and grade of the ascent challenging. It provides a raw experience of the Ladakh Himalayas, despite the snow and cold. It is slightly higher than Europe's tallest peak, Mt. Elbrus, at 18,510 feet, and Africa's highest mountain, Mt. Kilimanjaro, at 19,340 feet. The summit day, when you must ascend up to 1200 metres in one day to reach the mountain, is the most difficult task on the Kang Yatse 2 Trek. Trekkers must begin their journey to the peak about midnight and fight the cold to reach the top. Read More
ON
REQUEST
* GST @ 5% Extra
Day 1: Arrival at Leh
From Leh, the Kang Yatse II Peak Expedition begins. Arrive in Leh via plane or rail. After you arrive, you will be staying in a hotel. Because Leh is already at an altitude of 11,000 feet, you should be fully acclimatised. Take advantage of this day to recover and acclimate your body to the high altitudes. In Leh, there is good phone reception. This day can be used to shop for last-minute items or to hire equipment. Smoking and drinking should be avoided at all costs. You can sleep for the day if you arrive late. You may also go about and become acquainted with the culture. The cultural riches, monasteries, castles, and temples of Leh are well-known.
Day 2: Leh Acclimatisation
Another day to acclimate to the freezing weather or to explore Leh! Leh is recognised for its monasteries and palaces, in addition to its adventures and strange landscape. The Shey Palace, Thiksey Monastery, and ThikseyGompa will transport you to Leh's past. Thousands of adventure seekers or tourists may be found in Leh during peak season. To obtain a feel for the culture, try to interact with everyone. Leh is well-known for its cafés and hangout spots. You are welcome to try them if you so choose. Again, alcohol and smoking should be avoided at all costs. Aside from its cultural legacy, Leh is known for its passes and lakes, including as Nubra Valley and Pangong Lake. We do not allow trekkers to go to such sites on their own. This is to prevent putting unnecessary effort on the body, which might stymie the acclimatisation process. As a result, avoid relocating to higher elevations and instead walk to neighbouring locations. Have a good time at the hotel.
Day 3: Leh drive to Chilling and then trek to Skiu
The journey from Leh to Chilling is like entering an ocean of bleak, reddish yellow Himalayan landscapes. The significant sites Gurudwara Pathar Sahib and Spituk Monastery will quaintly greet you in the first half of the tour. As you go along your own path, you'll pass by the quiet and lively Magnetic Hill. You will reach the confluence of the Zanskar and Indus rivers over sights of colour shifting rocks and parched grasslands. Chilling is a prominent Leh town that serves as a base camp for winter Chadar expeditions and summer river rafting. The journey begins with a difficult rise via the Zingchen Gorge. At Kaya-Do, you will also be able to cross the river on a trolley. The path crosses the Indus River several times. Skiu will be the first time tent camping has been done. It's near the junction of the Shgri Nala and Markha rivers. There are around 10-15 dwellings in the village. They're also great for tea breaks and homestays. There is also a historic monastery in the environment. End the first day of your walk at Skui, excited for the adventures ahead.
 Day 4: From Skui to Markha
The Kang Yatse walk has the benefit of perfectly overlapping with the Markha valley. As a result, you may brag about completing the Markha valley hike. Today is your chance to see the Markha Valley. This will be the longest day of hiking, with a total distance of 20 kilometres. On this somewhat lengthy day, you will be greeted by three to four communities and their revitalising hot tea. Harding, the first such settlement, is reached after 2 hours of climbing. Continue going for another 2-3 hours till you arrive in Chalak settlement. It's nestled between the barley fields, with the mountains in the distance. Have another cup of tea to re-energize yourself for the remainder of the journey. The next camping spot is at Markha village, which is around 5-6 kilometres away. Despite this, the steep ascent to Markha Valley will take 2-3 hours. The Markha river has a strong stream, and you'll have to cross it. Depending on the amount of snowfall, the river level might reach knee height. Because it includes roughly 30-40 dwellings, the Markha valley is considered the largest. There are remnants of a fort for anyone interested in history. There is also an old monastery, which is said to have been erected in the 1800s. Walking through the village and interacting with the residents while sipping hot tea is a must.
 Day 5: From Markha to Thachungtse
Get up bright and early, because today's hike will be a breeze. The approaching path crosses streams and the Markha river multiple times, providing a welcome break from the heat. Umlung hamlet is a small settlement on the road that may be identified by buildings and a monastery. After Umlung, the Kang Yatse mountain emerges into view and continues to beckon you! The next brief break place will be Hankar village. The Tacha monastery, which has been cleverly positioned at such a height, can be seen. Hankar also serves as a camping ground where visitors may spend the night. From Hankar, follow the well-marked route to a stone bridge. There are several exits, yet you continue on the same road. The grasslands of Thochungtse will be visible in the following two hours. There are camping areas and tea establishments in this area. Make yourself at home among the gorgeous grasslands and take a break for the day.
 Day 6: From Thachungtse to Nimaling
This is going to be a short day full with shocks. Kang Yatse is getting closer and closer. The hike is a gentle 700-meter elevation that takes 3-4 hours to complete. On the way, you'll come across Mystic Mani stones with prayer inscriptions. Recite the devotional prayers and wish for an amazing peak. You will be greeted by twin Tigu lakes. Despite their small size, these lakes mirror the beautiful Kang Yatse mountain. The trails lead to a vast plain of Nimling, where sheep, mountain goats, and occasionally rabbits graze. Nimling is known for its grazing pastures and will also serve as your camping location. The overall set-up is really lovely and provides an opportunity for contemplation.
 Day 7: From Nimaling to Base Camp
This is the shortest trekking day of the entire journey. As a result, relax and try to appreciate the beauty that surrounds you. The first part of the walk is difficult due to unstable rocks, but the breathtaking vistas of Kang Yatse will make it worthwhile. The route descends in the second half. At 5,100 metres, you will arrive at your base camp after 2-3 hours. To acclimate, stay out of the tent as much as possible. At the campsite, try not to overwork your body and relax. This is the finest time to examine the mountains in your immediate vicinity and attempt to capture as much as possible.
 Day 8: Rest and Training day
This is a day that has been strategically provided to help you acclimate to the high elevations. This might be viewed as a day of training. Our experts will provide instruction on how to use technological equipment. You'll learn how to walk on the snow, how to use crampons, how to use an ice axe, and other essential skills for the summit attempt. Try to absorb as much as possible. Try not to become too exhausted while doing so, as the next day will be the summit day. The lovely Kang Yatse mountain will be starring at you the entire time. You might also go for a hike in the area to gain height. Make sure your body gets enough rest before attempting the peak. Keep your summit day backpack minimal and simple to carry. You'll have dinner early so you can get up at midnight for the final ascent. As a result, if you want to obtain adequate sleep, go to bed early.
 Day 9: Towards Summit and back to Base Camp
And now comes the most exciting day of the year! We'll start the summit push at midnight and aim to arrive at the top by 6 a.m. for a glistering dawn. For the difficult hike, bring a packed lunch, drinks, and plenty of water. You'll be climbing straight up from 5100 metres to 6200 metres today. As a result, mental toughness is essential. The top is reached through the famed Kang Yatse shoulder. The walk begins with scree and crumbly moraine. It's tough to keep one's foot on the route due to loose rocks. Assist yourself with a hiking pole. The approach upwards features crevasses that are frequently covered in snow. You may need to rope up for safety reasons depending on the amount of snowfall. Take caution and keep a close eye on your surroundings. The path follows the northwest ridge to a rocky protrusion on the north face. The 360-degree vistas of the Zanskar range, Karakoram peaks, and mountains around Kang Yatse may be found after a difficult trek to the top. The K2 mountain may possibly be visible (second highest peak in the world). The faraway Tibet mountains may also be visible. The sights are wonderfully satisfying and will restore all of your energy for the descent. The entire peak trail is 5 kilometres long on either side. Be cautious on the scree and moraines as you retrace your tracks. To avoid more weather problems, make sure you return from the summit by 1 p.m. After a hard summit attempt, return to base camp to relax.
 Day 10: From Base Camp to Chokdo via Kongmaru La & drive to Leh
Begin to return home with contentment and happiness. This day is a bonus since it allows me to appreciate the rewarding mountains once again. The terrain passes via the highest pass in the area, the Kongmaru La. After a two-hour ascent to Kongmaru La pass, you'll be greeted by the Karakoram range and its impressive collection of peaks. Hold your breath at the jaw-dropping sight of the massive K2 Mountain, the world's second tallest peak. Prayer flags are fluttering in the breeze. Surprisingly, the pass provides an excellent network connection. Chokdo is reached after a 5- to 6-hour climb. There is a sharp fall and rough terrain on this route. As you go through the Indus and Ladhak valleys, it will show you the magnificent aspect of the frigid dessert. You will have conflicting emotions today, grief that the walk is coming to an end, and pleasure that you have completed the trek. The beauty of the Indus Valley and the Ladakh range varies dramatically as the trek progresses. This is the final destination on the hike, and it also features a lot of homestays. While recalling the Kang Yatse II hike, look back and try to fill in the prominent elements of Ladakh that you have just experienced. Your pick-up car will accompany you all the way to Leh.
 Day 11: Extra Day/Buffer Day
A buffer day is an additional day spent in base camp in preparation for a summit attempt in case the weather does not cooperate. This day is only utilised if the peak cannot be reached on the standard route. Whether or not to use the buffer day is entirely up to the team. Most large trips have a 1-2 day buffer day. As a result, it's critical to think about this day and carefully arrange your vacation plans. The cost of a buffer day is not included in the trek fee; the cost of a buffer day is Rs 4,000 per person and per day. As a result, before you use the day, make sure you and your teammates talk about it. Fortunately, if everything goes according to plan, we can arrange the rest of your day for you. Other activities such as rafting, biking, and a visit to Pangong Lake can be arranged.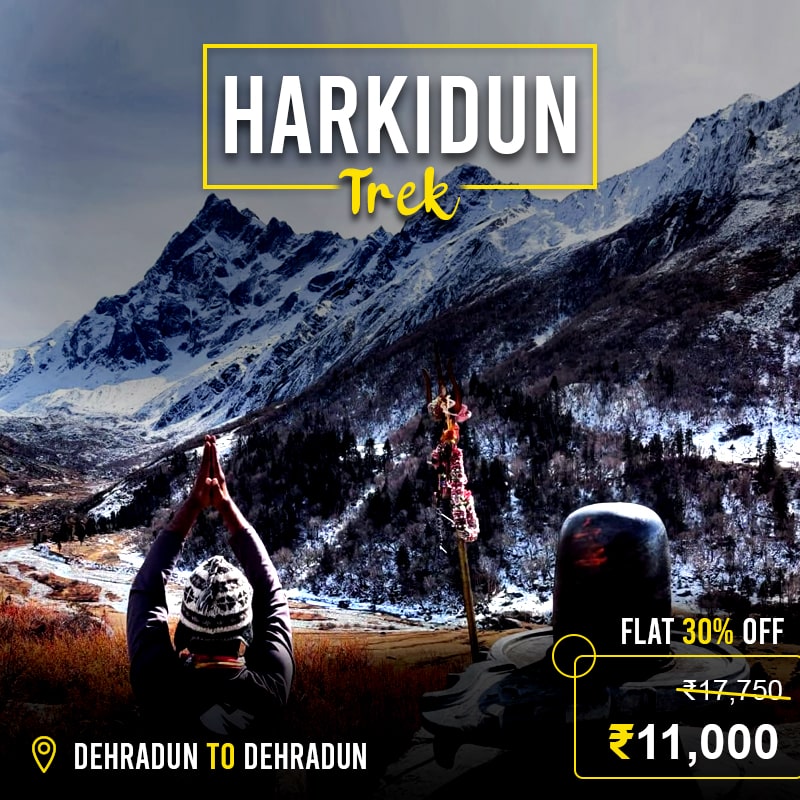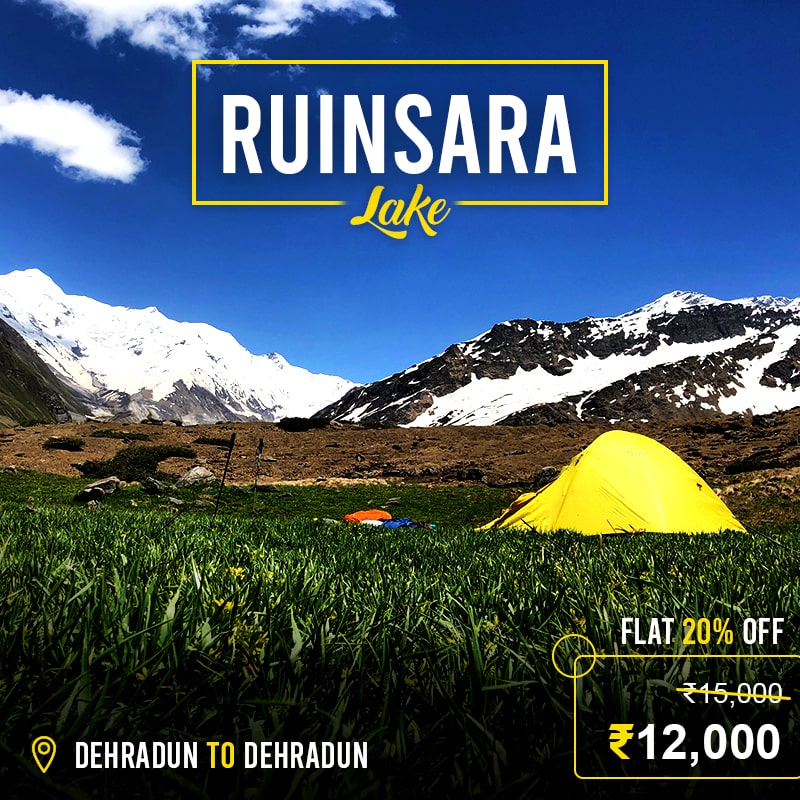 Frequently
asked

question
Footwear: The trekking boots which must be waterproof and snow proof, normal boots, floaters, and woolen socks.
Backpack: (50 ltr), Daypack (20-30 ltr), Duffel bag.
Clothes: Jacket and trousers that are both waterproof and breathable. Jacket (synthetic or down feather fleece), synthetic insulated trousers, poncho, sweatshirt, inner thermal (upper & lower), fleece, t-shirts, cotton trekking pants, shorts
Season wise Clothes:
Hand and head protection includes liner gloves, bandannas, sun hats, woollen caps, and face masks, among other things.
Accessories: Sunglasses/goggles, anti-glare lenses, water bottle, hydra bag, and headlamp with spare bulb and extra batteries are all recommended.
Trekking Gears: Toolkit for an emergency. Sunscreen, a toiletry pack, water purification pills, Ziploc packs, ear plugs, first-aid kit, and the necessary medications are all recommended.
 Camping Equipment: Sleeping bags of lining (extreme -5 to +5 Celsius if you have one), trekking sticks, and so on.      
Warm top/light micro fleece pullover/full sleeve T shirt – 2/3
 Water resistant/repellent trekking pants with an inner lining for added warmth- 2 High-quality windproof/water-resistant outer shell (jacket) with a proper hood
 Thick Fleece / Full-sleeve Woollen Jumper, Down Jacket with at least 600 fill capacity Innerwear with a thermal component (upper and lower)
 Woolen hat, inner fleece gloves, and outer water-resistant gloves
 4–5 pairs of thick woollen socks and standard socks, scarf/muffler (optional)
 Waterproof Trekking/Hiking shoes with a thick heel and high ankles that are comfortable to wear. Sneakers/sport shoes are ideal for camp.
Poncho or raincoat.  A small, light-weight towel
A hydration pack and an insulated water bottle (optional)
Sunglasses with UV cover and the potential to cut light, as well as a cap or floppy hat to shield the strong sun off your skin (important when traversing through snow)
Trekking pole or sturdy walking stick Lip Balm, Sunscreen Lotion
Flashlight / torch (with extra batteries) Medications, if any special prescription is needed Toiletries for personal use
Carry a rain cover over your luggage • Day pack/small bag that you can carry on your back all day to keep your essentials in
Keep a few poly bags or plastic containers in your bag to place your things in if you need to in case of heavy weather.
Personal Medical Kit (MANDATORY FOR ALL)
10 Diamox tablets (to prevent AMS)
Nifedipine – 5 pills Dexamethasone – one strip
6 tablets of Crocin (fever)
4 tablets of avomine (motion sickness) 4 capsules of Avil 25mg (allergies)
4 tablets of Combiflam (Pain killer)
6 tablets each of Norflox TZ and Lomofen (diarrhea) 10 tablets of Digene (acidity)
10 Omez/Rantadine capsules (antacids) 3 to 5 metres of crepe bandage
1 tiny roll of gauze 10 strips of bandage 1 small roll of cotton 10 packets of ORS
Moov spray Betadine or other antiseptic cream (aches, & sprains)
If you're vulnerable to knee injuries, you should wear a knee cap. Powder with antifungal properties
Cancellation: If a trek is cancelled at the last minute due to a natural disaster or unforeseeable circumstances (such as floods, earthquakes, landslides, attack, or bandh), Discoveryhike will have a trek voucher for the full number. The voucher can be used for the same or a different trek over the next year.
In case you wish to cancel the trek, then please be aware of these things:
Cancellations made within 30 days of the trek's launch date will include a complete refund.
If you cancel within 30 and 20 days before the hike, you will get a 50% refund.
There will be no refund if you cancel less than 20 days before the trek begins.
Please keep in mind that if you get a refund, there will be a reduction of 4% (Cancellation charges) from the overall amount you pay. In addition, if you purchased trek insurance, you would not get a refund.
Discoveryhike assumes no responsibility for any malfunction or injury to your clothes, supplies, or other belongings while on the trek. The trek fee covers all expenses associated with the trek from start to finish.