FRIENDSHIP PEAK

EXPEDITION
7 Days - 6 Night
ON
REQUEST
* GST @ 5% Extra
ABOUT
FRIENDSHIP PEAK

EXPEDITION
Friendship Peak is one of the most well-known trekking destinations in the world. It is 17,348 feet wide and is part of the Pir Panjal range in Himachal Pradesh. This trek passes through spectacular alpine meadows and thick woodland, with many streams to cross. The trek revealed a wide variety of flora and fauna. The great Himalayan range, the Pir Panjal range, and the Dhauldhar range can all be seen from the summit. Hanuman Tibba, Shitidhar, Indra Asan, and Deo Tibba are among the most visible peaks.
ON
REQUEST
* GST @ 5% Extra
Day 1: Manali Arrival
The squad will arrive in Manali by 11 a.m. today. The day is crucial not just because we'll be able to acclimate, but also because we'll need to gather as a team to obtain some expedition permits. About the fact that IMF lists Friendship Peak as a trekking peak, the current procedure developed by IMF in the Manali area requires that the team have an intimation as well as copies of all participants' and guide's ID proofs. For trekking in the upper Himalayan stretches, the IMF has established a regional office in Manali. We'll require two more licenses, one from BRO and the other from SDM, once we receive this intimation from the IMF regional office. Only these two permits are required to drive on the road between Solang Nala and Dhundi. If we do not get these two permits, we will hike from Solang Nala to Dhundi, a 7-kilometer walk along the river's edge. Team members stay in a shared hotel in Manali and spend some quality time together in the evenings preparing for the next day and get a greater understanding of one another.
Day 2: From Manali towards Dhundi to Bakkarthatch, a 21km trek
Today, we leave early in the morning in a car for Dhundi, arriving at 8 a.m. Today, mules will transport our common luggage and rations to Bakkarthatch, where we will set up base camp. Today's hike is relatively straightforward, with a gradual incline. In Dhundi, we pass across 3-4 fixed camps where "sailanis" should be visible during the year. The trail begins on the real left bank of the Beas River, which runs parallel to the trail during the day. We soon come to a wooden bridge with no "railings." If you have a fear of water, this bridge maybe a little scary for you. We continue walking along the lush green path on the real right bank of the Beas River from here.
Day 3: From Bakarthatch towards ABC at Lady Leg
We'll get up at 6.30 a.m. today because we need to get to ABC early for camp set-up and to practice Snowcraft. We arrive at our camp early enough, about 11.30 a.m., after a light breakfast, to have a hot lunch there. We'll now set up the team's camps here and take a short break for a couple of hours. Since AMS sets in quickly, no sleep is recommended as early as now. If the weather permits, we will switch our Snowcarft to the snow stretches in front of the campsite in the afternoon. Today, we'll discover a few important things – On thick snow, ascending and falling, Using an ice axe as a temporary anchor, ice axe self-arrest, roping up, and using advanced mountaineering equipment
Day 4: From Load ferry towards Camp 1
We'll transport our summit loads to Camp 1 today. This will help us achieve our acclimatization goals. We'll stay at Camp 1 for a while before returning to ABC in the evening.
Day 5: Acclimatization Day and Move towards Camp 1 Distance 2 Km
The morning of the day is set aside for practicing the craft we learned the day before. In the afternoon, we'll start heading towards our Summit Camp. The hike to the Summit Camp, where we set up our tents, is just about an hour long. We climb a little higher from the big hum, where we set up our Summit camp for acclimatization, and then descend to the Summit Camp to rest. If there isn't enough snow, Summit Camp could be set up higher. The aim is to reduce the amount of time it takes to reach the summit.
Day 6: From Summit Attempt and back towards Base Camp
This is the day we've all been waiting for to put together this display! We begin about 2 a.m., fully equipped with snow boots, gaiters, harness, helmet, and head torch. Around 9 or 10 a.m., one could arrive at the summit. Celebrate your achievement and take photos, but keep in mind that the Summit's platform isn't very broad. It's crucial to arrive early (around 10 a.m.) so the return journey is also long. The descent would become impossible once the snow became slushy. Fix rope is needed once more when climbing down to the shoulder. When we near our Summit Camp, we catch our breath and get a bite to eat. We immediately dismantle our tents and make our way to the ABC. We will switch to Base Camp on the same day if the squad has enough stamina after the celebratory lunch at ABC. The descent will only take 2 – 3 hours, and the luxury of Basecamp could be very appealing!
Day 7: From Base Camp towards Dhundi to Manali
From the Basecamp, we retrace our steps back to Dhundi and take a vehicle to Manali. The evening has been set aside for a grand Summit party in which we will all dress up as Dutch people.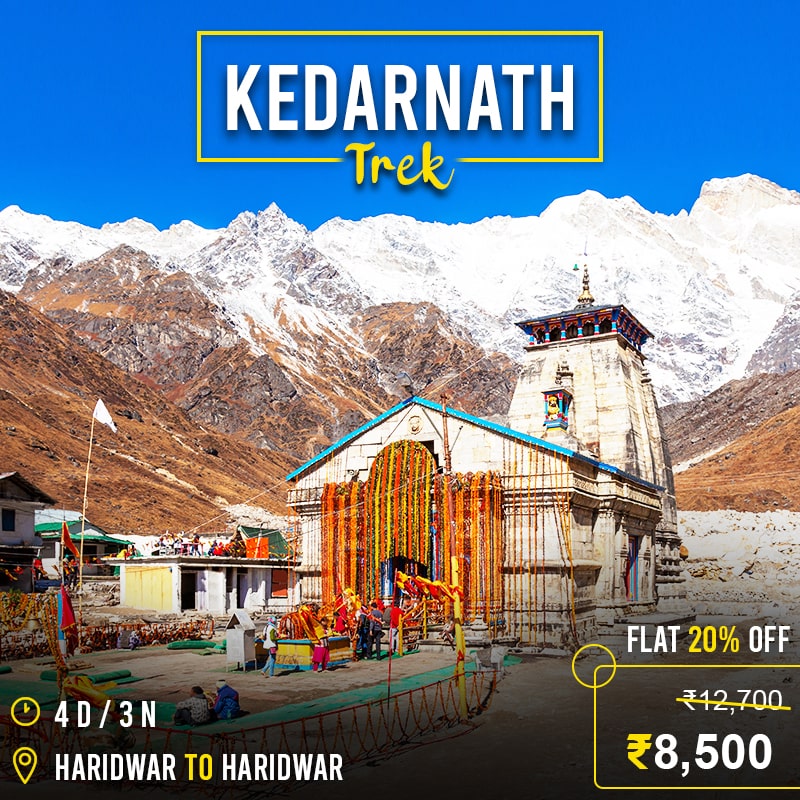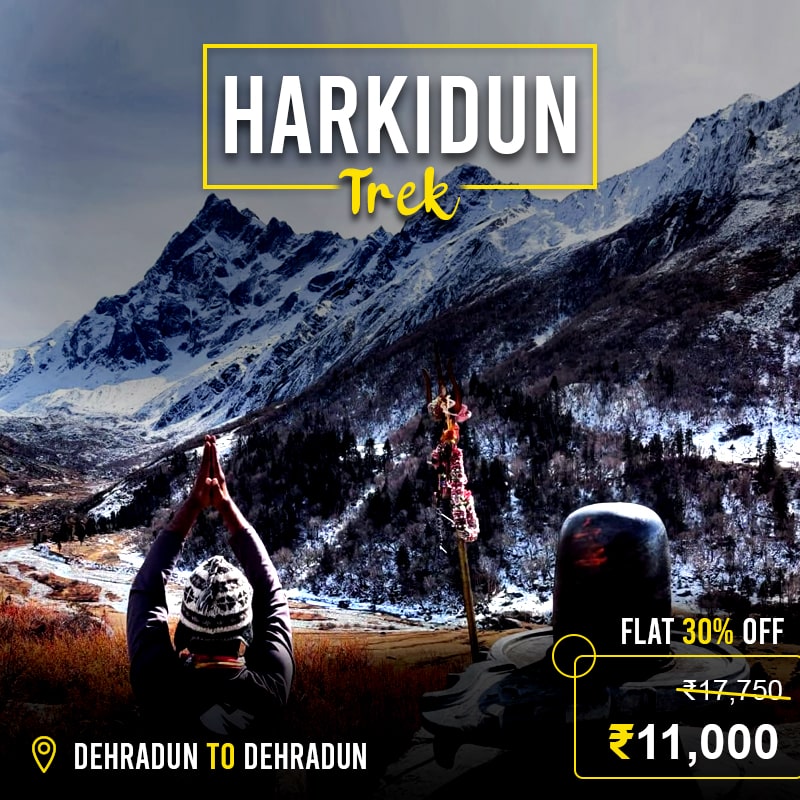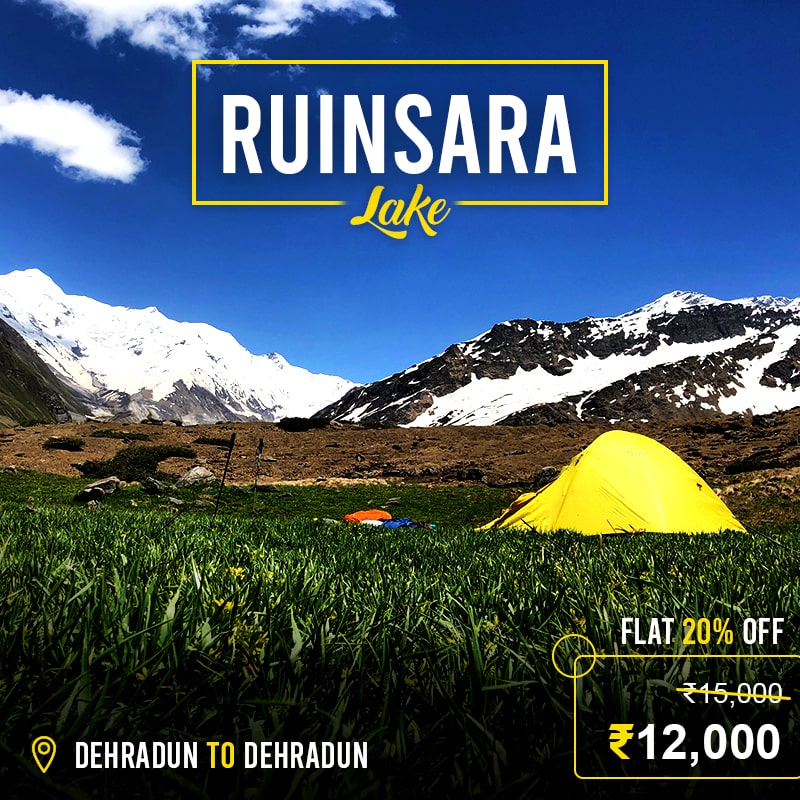 Frequently
asked

question
Footwear: The trekking boots which must be waterproof and snow proof, normal boots, floaters, and woolen socks.
Backpack: (50 ltr), Daypack (20-30 ltr), Duffel bag.
Clothes: Jacket and trousers that are both waterproof and breathable. Jacket (synthetic or down feather fleece), synthetic insulated trousers, poncho, sweatshirt, inner thermal (upper & lower), fleece, t-shirts, cotton trekking pants, shorts
Season wise Clothes:
Hand and head protection includes liner gloves, bandannas, sun hats, woollen caps, and face masks, among other things.
Accessories: Sunglasses/goggles, anti-glare lenses, water bottle, hydra bag, and headlamp with spare bulb and extra batteries are all recommended.
Trekking Gears: Toolkit for an emergency. Sunscreen, a toiletry pack, water purification pills, Ziploc packs, ear plugs, first-aid kit, and the necessary medications are all recommended.
 Camping Equipment: Sleeping bags of lining (extreme -5 to +5 Celsius if you have one), trekking sticks, and so on.      
Warm top/light micro fleece pullover/full sleeve T shirt – 2/3
 Water resistant/repellent trekking pants with an inner lining for added warmth- 2 High-quality windproof/water-resistant outer shell (jacket) with a proper hood
 Thick Fleece / Full-sleeve Woollen Jumper, Down Jacket with at least 600 fill capacity Innerwear with a thermal component (upper and lower)
 Woolen hat, inner fleece gloves, and outer water-resistant gloves
 4–5 pairs of thick woollen socks and standard socks, scarf/muffler (optional)
 Waterproof Trekking/Hiking shoes with a thick heel and high ankles that are comfortable to wear. Sneakers/sport shoes are ideal for camp.
Poncho or raincoat.  A small, light-weight towel
A hydration pack and an insulated water bottle (optional)
Sunglasses with UV cover and the potential to cut light, as well as a cap or floppy hat to shield the strong sun off your skin (important when traversing through snow)
Trekking pole or sturdy walking stick Lip Balm, Sunscreen Lotion
Flashlight / torch (with extra batteries) Medications, if any special prescription is needed Toiletries for personal use
Carry a rain cover over your luggage • Day pack/small bag that you can carry on your back all day to keep your essentials in
Keep a few poly bags or plastic containers in your bag to place your things in if you need to in case of heavy weather.
Personal Medical Kit (MANDATORY FOR ALL)
10 Diamox tablets (to prevent AMS)
Nifedipine – 5 pills Dexamethasone – one strip
6 tablets of Crocin (fever)
4 tablets of avomine (motion sickness) 4 capsules of Avil 25mg (allergies)
4 tablets of Combiflam (Pain killer)
6 tablets each of Norflox TZ and Lomofen (diarrhea) 10 tablets of Digene (acidity)
10 Omez/Rantadine capsules (antacids) 3 to 5 metres of crepe bandage
1 tiny roll of gauze 10 strips of bandage 1 small roll of cotton 10 packets of ORS
Moov spray Betadine or other antiseptic cream (aches, & sprains)
If you're vulnerable to knee injuries, you should wear a knee cap. Powder with antifungal properties
Cancellation: If a trek is cancelled at the last minute due to a natural disaster or unforeseeable circumstances (such as floods, earthquakes, landslides, attack, or bandh), Discoveryhike will have a trek voucher for the full number. The voucher can be used for the same or a different trek over the next year.
In case you wish to cancel the trek, then please be aware of these things:
Cancellations made within 30 days of the trek's launch date will include a complete refund.
If you cancel within 30 and 20 days before the hike, you will get a 50% refund.
There will be no refund if you cancel less than 20 days before the trek begins.
Please keep in mind that if you get a refund, there will be a reduction of 4% (Cancellation charges) from the overall amount you pay. In addition, if you purchased trek insurance, you would not get a refund.
Discoveryhike assumes no responsibility for any malfunction or injury to your clothes, supplies, or other belongings while on the trek. The trek fee covers all expenses associated with the trek from start to finish.